When an outage does occur, we focus on restoring service interruptions as quickly and efficiently as possible.
How to Handle a Power Outage
Power outages are frustrating, especially if you're unsure what caused it in the first place. Even if you're left without power, you don't have to feel powerless!
Did you know you don't need to call if the power goes out?
Our substation monitoring system and automated metering infrastructure (AMI) system send us signals when the power goes out at the substation level, as well as at each meter.
Our online outage map uses data from our Automated Metering Infrastructure (AMI) meters, our substation monitoring system, as well as member reports, to show the location of outages on our system.
The map is particularly useful during widespread outages, like those experienced during hurricanes and other severe weather events that cause damages across our distribution system.
You will still need to call and report emergencies such as a house fire, broken pole, or a power line down.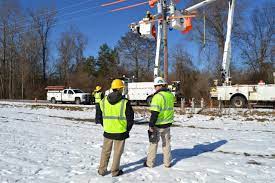 POWER OUTAGE & SAFETY TIPS
Keeping your power on is our highest priority.
Follow these steps to help you identify and solve the problem.
Check Your Facility
In many cases, you might not have an outage. Instead, your home or building might have a blown or tripped fuse. In this case, check your breaker box. You might also check your metered pole for any abnormalities you might see.
Check Your Neighborhood
A great indicator of an outage is if your neighbors are experiencing the same loss of power. If they are, you likely have an outage. If they still have power, then you can assume that you're having a different issue with your individual power supply.
Check the Outage Map
We offer an outage map that updates as we become aware of outages. If there's an outage in your area, please check the map to find out if you're within the affected area.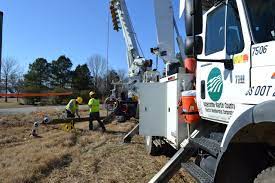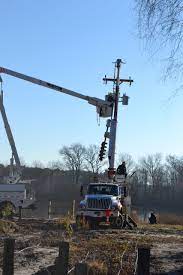 Scheduled Outages
If an area is undergoing maintenance, we may need to turn off power for the safety of our electrical crews.
We do our best to schedule these planned outages during times that are the least inconvenient to our members, while still staying within reasonable work hours. We'll notify the affected members whenever possible about these outages.
Report An Outage by Phone
To report an emergency or if you have questions about an outage, please call us at:
Para Reportar Cortes en el Suministro Electrico
los miembros necesitaran contactarnos en situaciones de emergencia. Para reportar un apagón o si tiene preguntas sobre uno, por favor de llamar al :